The PRISM data warehouse solution is a custom made star schema database made available online from a number of data sources. It is designed for users to mine their data and create ad-hoc reports.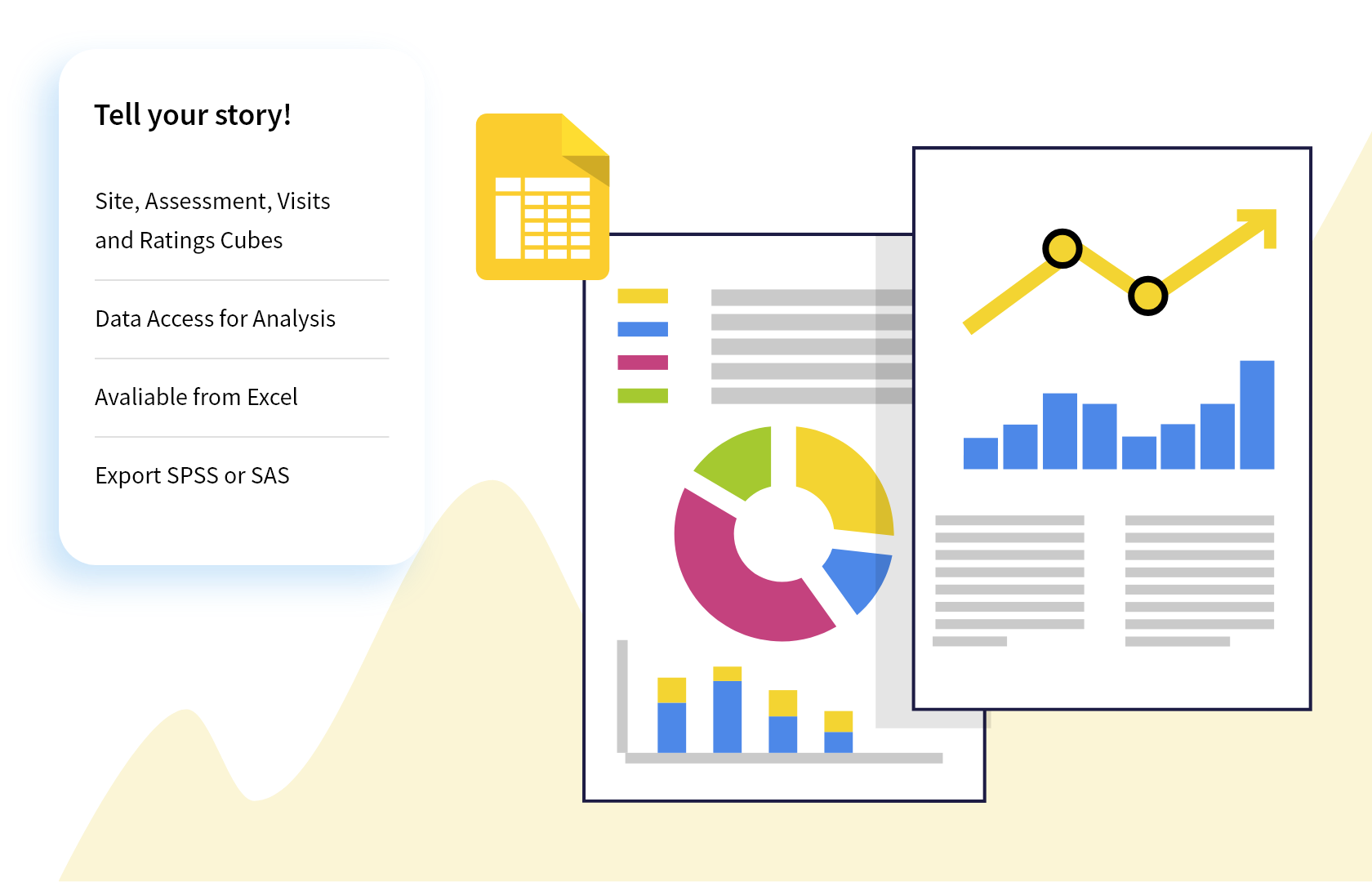 Our custom made star schema database Site, Assessment, Visits, and Ratings Cubes
PRISM allows clients to analyze information directly from their WELS application and database. Available from Microsoft Excel
Want to see our tools in action?
Providers' applications from the Portal
Assessments Recorded in WELS
Checklists entered in WELS
Children data from ELC Portal. Fundings, attendance and payments records
Time spent on Quality Activities and Visits
Professiona Staff. Certifications, Educational Levels, Professional Development and Employment
Quality Improvement Plans
Ratings, Standards, and scores over time
Self Assessments and Checklists from the Portal
Materials purchased through WELS
Sites, Accreditations, Rooms
WELS Super Cube. It has all PRISM measures groups in one cube to allow cross reference analysis between WELS business processes.
Want to explore WELS in depth?